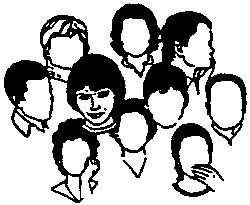 You have been diagnosed with kidney disease. At some point, the government will be part of your life—either now or in the future.

When you reach End Stage Renal Failure, you will become involved with the Social Security Administration--specifically Medicare which will provide maintenance kidney dialysis and transplant services.

You can view the government publication, MEDICARE, Coverage of Kidney Dialysis and Kidney Transplant Services, at www.medicare.gov/publications.html#view or you can link to my text-based version of this publication.

Dialysis. It can be the mainstay of your life when your kidneys fail or the bridge to keep you going until you receive a transplant. Employment, A Guide to Work, Insurance, and Finance for People on Dialysis contains a lot of helpful information.

If you are pre-ESRD, now is the time to do some financial planning. If you work for a commercial company, they will probably cover most of your medical expenses. However, if you are completely dependent on Medicare, it will pay 80% of your medical costs. Don't wait until you are sick to think about how to manage your medical expenses. Consider these suggestions:
Start working on getting out of debt now--credit cards first!
Evaluate your work skills. Could these skills be translated into part-time work or working from your home should you not be able to maintain a full time job? If not, consider going back to school.



Future Goal for this page
Provide the means to reach legislators via the Internet to voice opinions and concerns about health care, research, dialysis and kidney transplantation--a virtual lobbying group!