My personal page is a brief overview of my family history.
I am a mixture of West Coast & East Coast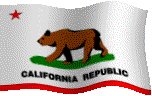 See Interests Page:
California
WWII

My mother and father met during WWII at the Jacksonville Beach pier. When my father was sent to the Pacific, my mother and her two daughters moved to San Francisco, California where I was born. My mother and father divorced when I was a baby, and my mother returned with my other sister to Jacksonville. At that time, my oldest sister married and remained in California where she still lives today.
Only in recent years have I traveled back to California. For my 50th birthday, I requested a trip to California to meet my father's family for the first time! My dream is to one day retire there. Since I have family all over this state, I have experienced many different places to choose from. What makes California so interesting is the enormous variety of environments.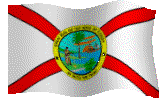 See Interest Page:
South Carolina

I spent all my childhood and adult life in Jacksonville enjoying the river, beach and hot climate. Over the years, I have watched Jacksonville struggle to grow into a big city. I can remember when there was no community college--only Jacksonville University and Jones College, which are both private schools. I was truly excited when the NFL picked this city for a football expansion team.
I met my husband about 12 years ago in one of the local churches. He is from South Carolina and an avid Clemson University fan. In fact, we are the Booster Club representatives for the N.E. Florida area.
---